PA1001-S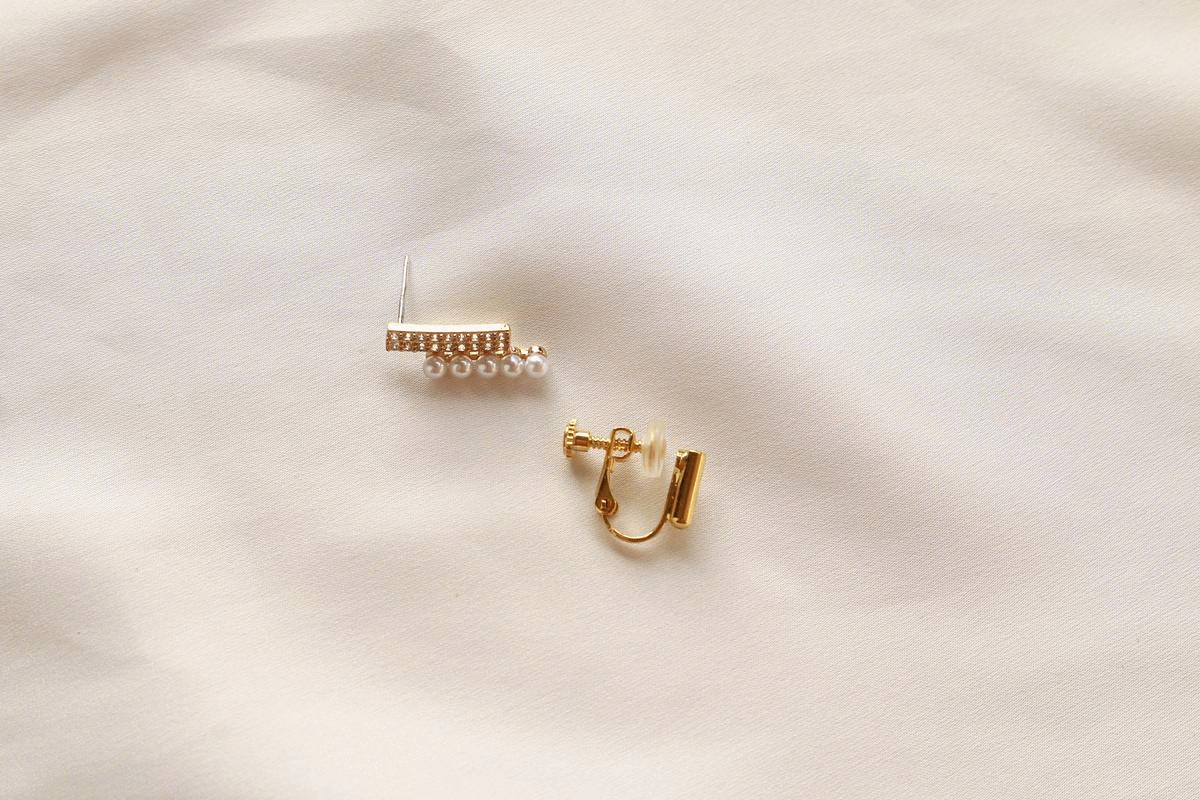 D E T A I L S
Brass, 18k rhodium plated
- 18K rhodium plated on brass. This means we apply a thick layer of 18k rhodium on top of brass to create a long-lasting and high quality finish.
H O W I T W O R K S
Converts pierced earrings to clip by inserting post of the earring into the Converter and bending gently at a right angle.
- Only 925 silver posts can apply to this converter, check the material of earrings posts before you purchase just to be sure.
- Once you bend the posts, the earrings cannot be used as pierced earrings anymore.
J E W E L R Y C A R E
Our pieces are handcrafted costume jewelry, designed to last with love and care. Here are tips on how to look after your gems:
Avoid contact with water, cosmetics and chemicals (e.g. hair spray, perfume' lotions' household cleansers)
Do not place in damp conditions and avoid wearing in the shower, pool, or sea
Remove when exercising or during activities which may cause sweating
Store in a cool dry place. Our original boxes (included with each order) make the perfect storage spaces for your jewelry. If you no longer have the box, a zip-lock bag is a great alternative
---
SOLD OUT? NO WORRY ! Kindly send email to us for enquiry plentyjewelry@gmail.com